Details
Recommended
RECOMMENDED PRODUCT
Available on short notice!Our recommended products are ready for shipping within 2 – 11 working days.
Encoder HEDL 5540, 500 CPT, 3 Channels, with Line Driver RS 422
Part number 110516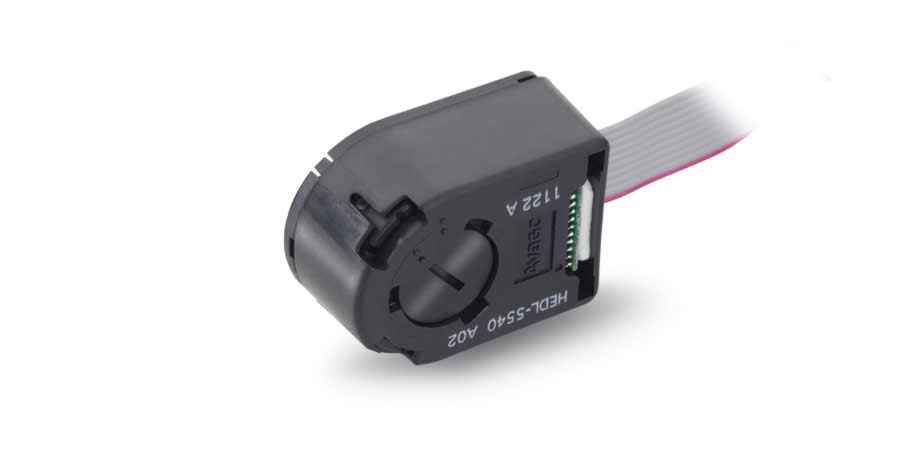 Price scales
Quantity
Price per unit
Prices excluding VAT and shipping costs
1-4
€88.36
5-19
€77.09
20-49
€65.73
from 50
On request
Specifications
Technical illustrations
Information: Drawings are not to scale.
General information
Counts per turn
500
Number of channels
3
Line Driver
DS26LS31
Max. mechanical speed
12000 rpm
Shaft diameter
6 mm
Technical Data
Supply voltage Vcc
5.0V ± 10.0%
Driver used logic
EIA RS 422
Max. angular acceleration
250000 rad / s²
Output current per channel
-20...20 mA
Signal rise time
180 ns
Measurement condition for signal rise time
CL=25pF, RL=2.7kOhm,
Signal fall time
40 ns
Measurement condition for signal fall time
CL=25pF, RL=2.7kOhm,
Phase shift
90 °e
Phase shift, inaccuracy
45 °e
Index synchronized to AB
Yes
Max. moment of inertia of code wheel
0.6 gcm²
Operating temperature
-40...+100 °C
Orientation of encoder output to motor flange
-1 °
Description
High precision encoders, DC tachometers and resolvers with a high signal resolution are mounted
exclusively on motors with through shafts for resonance reasons. The assembly requires adjustment
to the motors and may only be done in the delivery plant.
Videos