Details
NRND
EC 60 flat Ø60 mm, brushless, 100 Watt, without cover
Part number 412823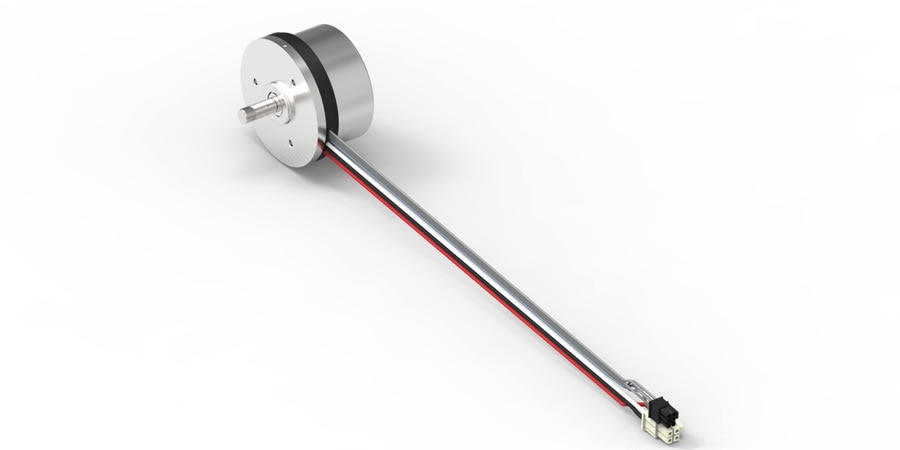 Price scales
Quantity
Price per unit
Prices excluding VAT and shipping costs
1-4
€181.09
5-19
€159.09
20-49
€133.09
from 50
On request
NRND (Not Recommended for New Designs): These products continue to be available, but are not recommended for new projects. Our sales team will be happy to suggest alternatives.
Specifications
Technical illustrations
Information: Drawings are not to scale.
Values at nominal voltage
Nominal voltage
12 V
No load speed
3710 rpm
No load current
671 mA
Nominal speed
3170 rpm
Nominal torque (max. continuous torque)
279 mNm
Nominal current (max. continuous current)
9.25 A
Stall torque
2850 mNm
Stall current
93.5 A
Max. efficiency
84 %
Characteristics
Terminal resistance
0.128 Ω
Terminal inductance
0.062 mH
Torque constant
30.5 mNm/A
Speed constant
313 rpm/V
Speed / torque gradient
1.32 rpm/mNm
Mechanical time constant
16.7 ms
Rotor inertia
1210 gcm²
Thermal data
Thermal resistance housing-ambient
2.7 K/W
Thermal resistance winding-housing
3.8 K/W
Thermal time constant winding
24.5 s
Thermal time constant motor
97.3 s
Ambient temperature
-40...+100 °C
Max. winding temperature
+125 °C
Mechanical data
Bearing type
ball bearings
Max. speed
6000 rpm
Axial play
0.14 mm
Max. axial load (dynamic)
12 N
Max. force for press fits (static)
170 N
(static, shaft supported)
8000 N
Max. radial load
110 N, 5 mm from flange
Other specifications
Number of pole pairs
7
Number of phases
3
Number of autoclave cycles
0
Product
Weight
470 g
Description
Thanks to their flat design, the brushless EC flat motors are exactly the right drive for many
applications. The well-conceived, simple engineering allows mainly automated production which
results in a favorable price.
Videos