Details
Configurable
Configurable Product
Beyond combinations. Configure your drive individually.
DCX 12 S Ø12 mm, CLL precious metal brushes, sintered bearings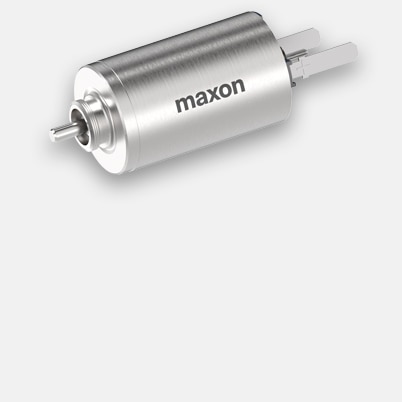 Price scales
Quantity
Price per unit
Prices excluding VAT and shipping costs
1-4
€85.00*
5-19
€74.18*
20-49
€63.36*
from 50
On request
Specifications
Technical illustrations
Information: Drawings are not to scale.
Values at nominal voltage
Nominal voltage
3 V
No load speed
9090 rpm
No load current
31.8 mA
Nominal speed
3760 rpm
Nominal torque (max. continuous torque)
1.92 mNm
Nominal current (max. continuous current)
0.655 A
Stall torque
3.35 mNm
Stall current
1.09 A
Max. efficiency
69 %
Characteristics
Terminal resistance
2.74 Ω
Terminal inductance
0.0724 mH
Torque constant
3.06 mNm/A
Speed constant
3120 rpm/V
Speed / torque gradient
2800 rpm/mNm
Mechanical time constant
8.37 ms
Rotor inertia
0.286 gcm²
Thermal data
Thermal resistance housing-ambient
35 K/W
Thermal resistance winding-housing
14.4 K/W
Thermal time constant winding
7.39 s
Thermal time constant motor
146 s
Ambient temperature
-30...+85 °C
Max. winding temperature
+100 °C
Mechanical data
Bearing type
sleeve bearing
Max. speed
13000 rpm
Axial play
0 mm, at radial load < 0 N
0.15 mm, at radial load > 0 N
Radial play
0.015 mm
Max. axial load (dynamic)
0.1 N
Max. force for press fits (static)
30 N
(static, shaft supported)
120 N
Max. radial load
0.8 N, 5 mm from flange
Other specifications
Number of pole pairs
1
Number of commutator segments
7
Number of autoclave cycles
0
Product
Weight
11 g
Description
maxon DCX motors feature unrivaled power density (torque per volume) and absolutely quiet running. The robust engineering, combined with the globally patented ironless winding, makes the DCX motors a highly dynamic drive for almost every application scenario.

The DCX 12 S is available as a small drive with preloaded ball bearings or sintered bearings. The optional spark suppression (CLL) makes this DC motor with precious metal brushes a real long-distance runner.
Videos