Details
Planetary Gearhead GP 42 C Ø42 mm, 3 - 15 Nm, Ceramic Version |
Ceramic Version
Part number 203113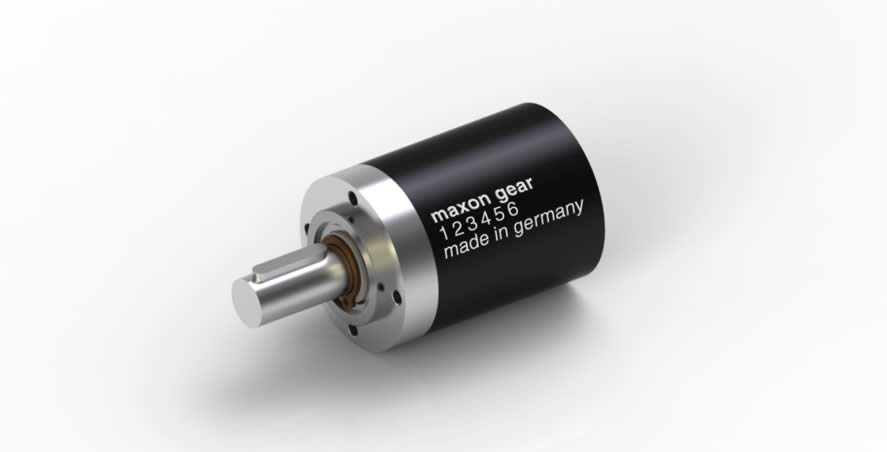 Price scales
Quantity
Price per unit
Prices excluding VAT and shipping costs
1-4
€245.28
5-19
€210.64
20-49
€172.64
from 50
On request
Specifications
Technical illustrations
Information: Drawings are not to scale.
General information
Gearhead type
GP
Outer diameter
42 mm
Version
Ceramic version
Gearhead Data
Reduction
3.5 : 1
Absolute reduction
7/2
Max. motor shaft diameter
10 mm
Number of stages
1
Max. continuous torque
3 Nm
Max. intermittent torque
4.5 Nm
Direction of rotation, drive to output
=
Max. efficiency
90 %
Average backlash no load
0.6 °
Mass inertia
14 gcm²
Gearhead length (L1)
41 mm
Max. transmittable power (continuous)
720 W
Max. transmittable power (intermittent)
1100 W
Technical Data
Bearing at output
ball bearing
Radial play
max. 0.06 mm, 12 mm from flange
Axial play
max. 0.3 mm
Max. radial load
120 N, 12 mm from flange
Max. axial load (dynamic)
150 N
Max. force for press fits
300 N
Max. continuous input speed
8000 rpm
Max. intermittent input speed
8000 rpm
Recommended temperature range
-40...+100 °C
Extended temperature range
100...+100 °C
Number of autoclave cycles
0
Product
Weight
260 g
Description
Precision spur- and planetary gearheads matched to maxon motors. Gears are advantageously
adapted directly to the desired motors in the delivery plant. The motor pinion is the input gearweel for
the first stage and is rigidly affixed to the motor shaft.
Videos