Details
Configurable
Configurable Product
Beyond combinations. Configure your drive individually.
Planetary gearhead GPX 12 HP Ø12 mm, 4-stage |
High Power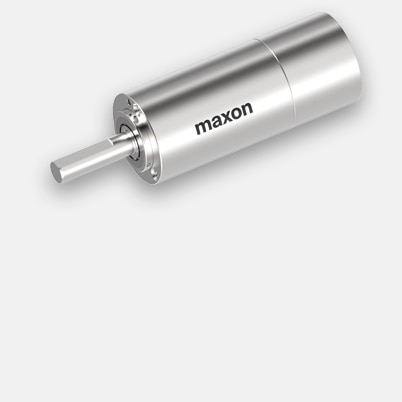 Price scales
Quantity
Price per unit
Prices excluding VAT and shipping costs
1-4
€155.18*
5-19
€126.73*
20-49
€106.64*
from 50
On request
Specifications
Technical illustrations
General information
Gearhead type
GPX
Outer diameter
12 mm
Version
High Power
Gearhead Data
Reduction
243 : 1
Absolute reduction
31640625/130321
Number of stages
4
Max. continuous torque
0.35 Nm
Max. intermittent torque
0.41 Nm
Direction of rotation, drive to output
=
Max. efficiency
55 %
Average backlash no load
2.1 °
Mass inertia
0.0704 gcm²
Gearhead length (L1)
33 mm
Max. transmittable power (continuous)
0.6 W
Max. transmittable power (intermittent)
0.8 W
Technical Data
Bearing at output
ball bearing
Radial play
max. 0.1 mm, 5 mm from flange
Axial play
0 - 0.1 mm
Max. radial load
60 N, 5 mm from flange
Max. axial load (dynamic)
20 N
Max. force for press fits
50 N
Max. continuous input speed
16000 rpm
Max. intermittent input speed
20000 rpm
Recommended temperature range
-40...+100 °C
Number of autoclave cycles
0
Product
Weight
21 g
Description
maxon GPX gearheads combine extremely high power transmission with a very short construction. The modular design provides the basis for a customer-specific solution. The reinforced output makes transmission of very high torques possible.
The mechanical interfaces can be configured.
Videos