maxon Aquatic Solutions
maxon, the worldwide leading provider of high precision drive technology, draws on more than 50 years of experience and innovation to design underwater propulsion systems. Our motor-gear combinations are developed using DC brushless motors and planetary gearheads.
maxon thruster series
maxons thrusters are reliable drive solutions for manned and unmanned underwater vehicles such as ROVs (Remote operated Vehicles) and AUVs (Autonomous Unmanned Vehicles). The underwater propulsions have a maximum depth limit of 6,000 meters. maxon's thruster series is designed using our extremely high powered DC brushless (EC) motors.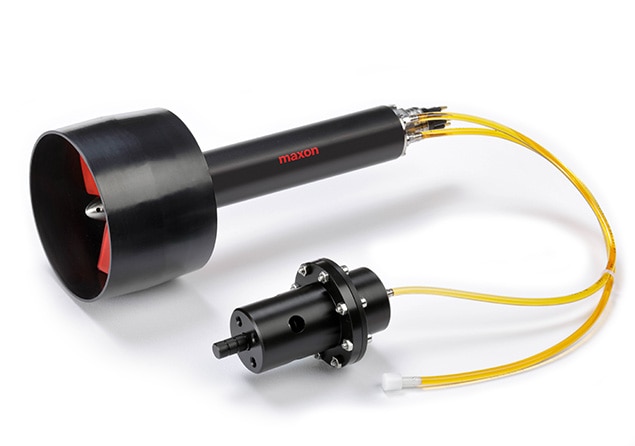 maxon thrusters extend the operation time of underwater vehicles such as AUVs and they achieve longer distances with the same battery capacity. During the development of the underwater drives, maxon engineers focused on an optimal thrust/weight ratio. The result is an underwater propulsion which is compact, lightweight and highly efficient. maxon thrusters are available in sizes ranging from Ø22 mm to Ø70 mm.
Get an offer
Key Features
Maximum depth limit 6,000 meters
Lightweight
Compact Design
High Efficiency
Optimal thrust/weight ratio
Underwater drive solutions
maxon designs your individual underwater drive which perfectly suits to your application. You have access to maxons modular system which includes brushless DC motors and planetary gearheads. These components guarantee that maxon underwater solutions operates reliable, high efficient and powerful even in 6000 m depth.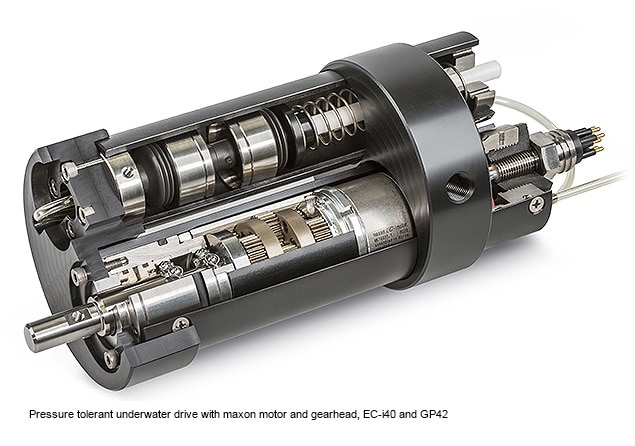 maxon use salt water tested materials as Titan and POM. Those high quality materials withstand even extremely harsh conditions found deep in the ocean.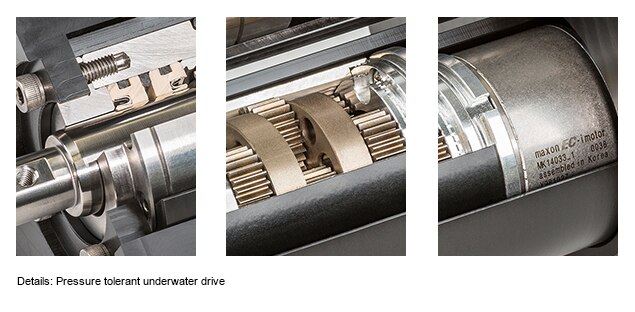 Key features
Low noise level
High efficiency
Access to maxon modular system
Access to maxon modular system
Oil filled